Newly Added
NCERT Foundation Course
You cannot build strong building with weak foundation, NCERT acts as a strong foundation for Civil service preparation
Introduction to NCERT Foundation Course. Watch the video.
Story of Rahul and Amala
Let us tell you a story of Rahul and Amala . Both of them are preparing for civil services and joined coaching. Both are studious and hard working. Surprisingly, Amala is performing far better than Rahul. When enquired – Rahul's major problem is time. He is unable to cover NCERT, classes, class notes, Material, standard text books, daily tests etc. He is worried. On the other side, Amala is cool & comfortable – what is the difference?
Her answer is simple - I had an early start. I finished NCERT textbooks before I joined coaching. My foundations are strong, Now, I am able to connect to the classes, Material , text books and tests very well. It is not just the story of Rahul and Amala. It is the story of many other aspirants. Early start gives you the strong foundation and ease in future preparation. Your future success is built on your NCERT foundation and Current Affairs. So,
The Topper's Talk
Dr.Kiranmayi Koppisetti explaning how NCERT helped her to clear UPSC in her 1st attempt. NCERT's gave her simpler understanding of complex things and How it helped in Mains answer writing.
- Dr.Kiranmayi Koppisetti
Importance of NCERT By Dr.Kiranmayi Koppisetti (AIR 573)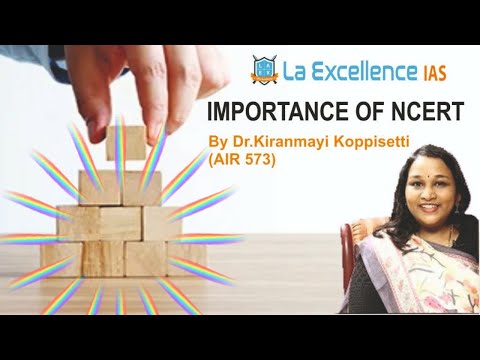 The Topper's Talk
Bogati Jagadeeswar Reddy IPS explaning the importance of NCERT and how it helped him in understanding newspapers, concepts.
- Bogati Jagadeeswar Reddy IPS
Importance of NCERT by Bogati Jagadeeswar Reddy IPS (AIR 249)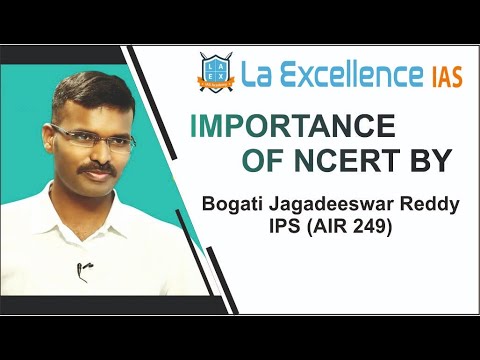 Upcoming Batches
Next online batch from: 3/7/2020
What this Course Offers
Get the best of benefits from the course containing all essential aspects for providing a boost to your prep.
Micro Schedule
We have come up with detailed micro schedule for foundation course with details of Subject , Topic and Sub topic covered in every chapter of the NCERT videos.
Best Faculty
La Ex is privileged to have its NCERT videos to be recorded by the Best Faculty across India.
Test Modules
Test helps to overcome fear, improve rank, tackle uncertainty and understand the pattern of exam. In this regard we have Weekly test, Monthly test and the cumulative test.
Doubts Corner
To address all the doubts and to streamline your preparation , we have our Mentor's. They give personalised attention to your queries.
How LaEx Designs the Course
Behind the Scenes. Take a look at what goes into designing the course to maximise preparation for the students.
01
The Inception
At LaEx, the R&D Team constantly bring out the best ideas that increase the effectiveness of prep. This course too, is born from our creative thinking for the students.
02
The Sturdy Study
The idea goes through an in-depth study phase where the course syllabus is laid out as well as a viability assessment is done in the perspective of teachers and students.
03
The Final Pick
Only few of the courses reach this phase where the course is presented to the students. That shows how selective we are in providing the best to every aspirant.
Your Best Prep Course in 2020 is just a click away!
FAQs
Is NCERT Foundation course Online/Offline?
NCERT foundation course is online recorded program, where you will find subject wise videos taught by experienced faculties of LaExcellece IAS.The faculties help you the understand the essence of each chapter required for aspirants. Followed by it there would be live doubts discussion session.
What is NCERT foundation course?
Every student has first question as to how and where to start UPSC preparation? that's where to make it clear and simple LA Excellence IAS came up with NCERT Foundation course as a first step towards journey of being civil servant. It acts as a platform where you make your basic strong to dive into ocean of knowledge. It is 60 days program in which the core subjects of UPSC CSE that is Polity , Geography , Economy, History , Science NCERT text books will be covered.
What is the course fee?
The NCERT foundation online program is free for all the PCM 2021 registered students. However if aspirants are willing to avail individual foundation course only then its course fee is 10000/-
Are there any targets to read and tests to assess my performance?
All the NCERT Foundation course are provided with the micro schedule to be followed .Every week on Sunday there will be Weekly NCERT foundation course test to assess the performance of the individual aspirants and based on the performance further guidance would be provided by Mentors.
Is the NCERT foundation course sufficient to write UPSC Exam?
Always remember "Thousand miles of journey start with single step",Foundation is the perfect first step towards writing UPSC exam.The foundation course will be a building block for your further classroom program and it will add feathers to your preparation to explore and dig deeper.
See what everyone's talking!